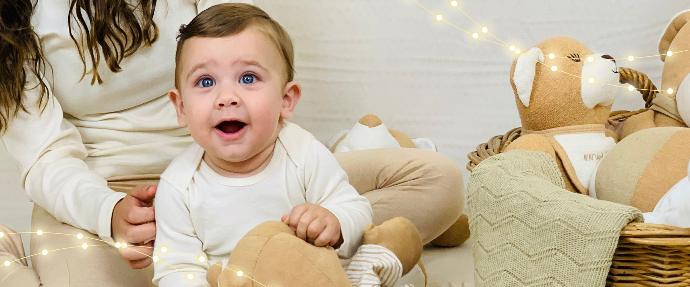 Our plan for Christmas
This Christmas we have proposed to make the best cotton in the world available to any family.
Thanks to its purity, our naturally coloured fiber is ideal for protecting the skin of the little ones at home. These garments are not treated with the usual chemicals present in conventional textile production processes and therefore are ideal for the prevention of pathologies associated with skin health such as dermatitis, eczema or even multiple chemical sensitivity.
For this reason, we have made a selection of our baby clothes and you will find them at a very affordable price. 10% of the profits obtained thanks to this initiative will go to a social foundation that works with people in social exclusion.
Why do our garments take care of your skin?
100% organic cotton | Naturally coloured | No dyes | No chemicals

Are you a designer?
We offer you our fabrics and materials of 100% organic cotton naturally coloured to create your own collections
FIND OUT MORE ABOUT THE SOCIAL PROJECT WE MAINTAIN WITH MORE THAN 400 FARMER FAMILIES IN BRAZIL
Brands with
OCCGuarantee® soul
There are many brands that trust our manufacturing service to give rise to their collections.
You can buy their clothes from our online store
Women's underwear is the most comfortable I've ever tried. It is good to know that you take care of the environment as well as your health
Soledad Farrerons
The order arrived well and I love the products. I'm hoping they got cardigans and cardigans
Maria del Mar Fernandez
Customer service is excellent! The fabrics I have requested are soft and pleasant. I will repeat my purchase for sure.

Pilar Pelayo Santos